Provider Partnerships Manager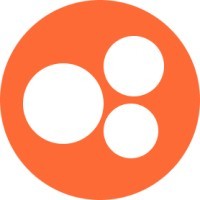 Nourish
Sales & Business Development
Posted on Saturday, November 18, 2023
Provider Partnerships Manager
Nourish
is on a mission to improve people's health by making it easy to eat well. More than half of Americans have a chronic condition related to what they eat, and poor nutrition is the number one driver of preventable death.
Nourish is addressing this healthcare crisis by helping people eat better. We connect chronic disease patients with a Registered Dietitian via telehealth and get it covered by their health insurance.
We launched two years ago and already have hundreds of dietitians and tens of thousands of patients on the platform. Our patients span a wide range of nutrition-related conditions including diabetes, eating disorders, kidney disease, GI conditions, cancer, obesity / weight management, cardiovascular disease, and more. We are live in all 50 states.
We are growing quickly, have partnered with national health insurance companies and provider groups, and have raised over $9M from top-tier VCs including Thrive Capital, Y Combinator, Susa Ventures, Operator Partners, and Box Group. Our angel investors include world-class healthcare founders from Rightway Health, Headway, Spring Health, Alto Pharmacy, and more.
As a Provider Partnerships Manager, you'll be instrumental in advancing our mission to enhance health outcomes for as many patients as possible.
Your primary goal will be to grow patient referrals to Nourish by establishing and nurturing relationships with healthcare provider partners.
These partners include primary care physicians, specialist physicians, and other healthcare professionals who refer their patients to us for nutrition support.
Please Note
: This role is full-time and we strongly prefer candidates in major metropolitan areas.
In this role, you'll take end-to-end ownership of building relationships with Nourish's provider partners. While creativity is strongly encouraged in tailoring your engagement strategies, core responsibilities include:
Spotting Opportunities:
Identify new provider partner leads via proactive research and prospecting.
Connecting & Converting:
Reach out to leads and activate them as referral partners.
Fostering & Strengthening Relationships:
Continuously nurture existing partnerships through regular in-person visits, emails, and other thoughtful interactions.
Come up with practical ideas to boost provider engagement and collaboration (e.g., office lunches, social events, etc.).
Address any concerns or needs our provider partners have with speed and professionalism.
Identify and coordinate speaking opportunities within medical associations, large provider groups, and medical specialties.
Represent Nourish at conferences, spreading the word and creating a buzz in the healthcare community.
In addition, you'll contribute to the overall development of the Provider Partnerships function by shaping internal and external processes, educational resources, and more.
You'll love this role if:
You're passionate about Nourish's mission.
You're
interested in nutrition and are eager to help solve America's healthcare crisis.
You have a knack for building and maintaining strong relationships
. You're naturally curious about others and feel driven to establish meaningful connections. You're an effective listener and know how to ask the right questions.
You are relentlessly resourceful and persistently pursue success.
You demonstrate both tenacity and creativity to overcome challenges. You excel in "figuring things out" and look for unconventional approaches to achieve goals. Your resilience allows you to turn obstacles into opportunities.
You're energized by working autonomously.
You prefer taking ownership and responsibility for the processes you lead, even when it means stepping outside of your comfort zone.
You enjoy juggling several responsibilities simultaneously.
You feel comfortable managing multiple accounts while seeking new opportunities.
You thrive in a fast-paced start-up environment
. The hustle, striving towards goals, and rapidly evolving environments excite you. You are comfortable with ambiguity and can be flexible in your approach.
You don't settle for 'good enough
'. You proactively seek areas for improvement, both personally and organizationally. You're coachable and appreciate feedback. You bring up suggestions for change.
We'd love to hear from you if you have:
5+ years of direct experience
engaging with providers in a BD, sales, account management or partnerships capacity
Note
: Experience at a high-growth startup is strongly preferred but not required.
Exceptional communication skills
(written and verbal).
Strong time management
and
organizational skills.
Proficiency with CRM software
(Salesforce preferred) and an
aptitude for learning new systems.
A
willingness to travel
as needed to meet with new and existing provider partners.