Maintenance Leader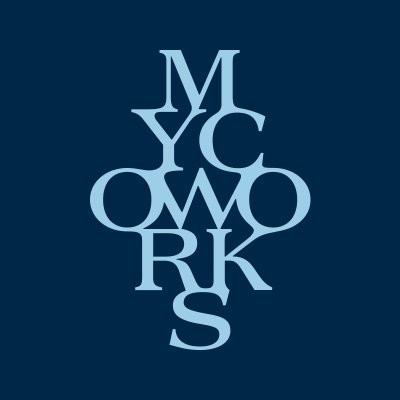 MycoWorks
United States
Posted on Friday, January 27, 2023
We're on a journey to Grow the Future of Materials. How? By unlocking the unique properties of mycelium, the root structure of mushrooms. Our patented technology, Fine Mycelium™, unleashes a new class of materials crafted from nature, engineered for performance, and built for a resilient future.We're seeking passionate learners to join us in pioneering a materials revolution and creating an epic place to work. MycoWorks offers competitive equity and benefits programs to support the health, well-being, and financial empowerment of all our employees.We root our relationships with our partners and one another in our core values: Be Mycelial, Cultivate Quality, and Grow the Future, and we're committed to building a diverse team and an inclusive environment where all employees belong. Women, gender-expansive individuals, people of color, individuals with disabilities, veterans, and LGBTQ+ candidates are strongly encouraged to apply.
Job Summary


MycoWorks is seeking a person to fill the role of Maintenance Leader. This person will be a member of the Maintenance team and have responsibility for the equipment health of a new Reishi™ production facility.
The Maintenance Leader has 24/7 accountability for the overall equipment health (mechanical/electrical) of their assigned production area, which will be composed of multiple unique machines and processes. Critical results the Maintenance Leader owns are: Process Reliability/OEE loss due to equipment failures; adherence to their Planned Maintenance schedule; and component breakdown reduction.
Maintenance Leaders leverage two Daily Management Systems (DMS's) to drive their results: the Maintenance Planning & Scheduling System (MP&S) DMS will ensure timely scheduling of all required work orders (proactive and reactive) and the Breakdown Elimination (BDE) DMS will facilitate the reduction of component breakdowns that will drive an increase in machine Process Reliability/OEE. In addition to these responsibilities, they will also be responsible for building Progressive Maintenance (PM) system capability within the staff under their area of responsibility. They should follow the servant leadership model to empower maintenance technicians and production technicians to execute all work with excellence and positively influence their area's culture.
This individual will work closely with Safety, Manufacturing, Engineering, Quality, Supply Chain and other internal/external customers and will report to the Site Maintenance Manager.
This is an on-site role at our manufacturing plant in Union, South Carolina.
Responsibilities:
Ensure the safety of our people and product

Attend all meetings as part of the Daily Direction Setting (DDS) process.

Daily reporting of breakdowns (includes leveraging Breakdown Elimination) with updates on action status.

Weekly tracking and reporting of maintenance measurement data – Backlog, MTTC, PM Completion (Indicators of health of Maintenance Planning & Scheduling system)

Partner with Production Line Leaders and Process Engineers in the development and execution of Plan for the Day and loss elimination activities from a maintenance perspective.

Responsible for scheduling maintenance technicians

Ensure adequate maintenance technician coverage in a consistent and equitable way

Working with the Maintenance Planner, maintain weekly maintenance schedules to deliver Planned Maintenance commitments for owned machines

As needed, adjust daily assignments for technicians on each shift to address unplanned technical issues on assigned lines while continuing to focus on engaging mechanics in proactive work that will improve line predictability/stability

Meet with shift daily to review work completed and provide direction and follow up.

Coaches teams through effective execution of maintenance processes in support of the PM plan and builds capability and ownership of these systems down to the team level over time for assigned area

Responsible for coaching the production and maintenance teams on all critical Progressive Maintenance capabilities, including ability to find and resolve defects

Support Early Equipment Management Activities, including possible startup leadership for projects within their area

Communicate metrics for maintenance and reliability activities

Own and drive improvement initiatives around planned downtime
Qualifications:
Bachelor's Degree in Engineering OR AA/AS in Engineering or Technical field preferred OR Technical school certificate with five plus years of experience of electrical and mechanical systems maintenance in a manufacturing setting

3-5 years' experience in developing, leading, and executing proven maintenance reliability programs, management of maintenance budgeting processes, and frontline maintenance leadership is required

Demonstrated ability to execute maintenance tasks as well as coach others on system and task execution

Ability to troubleshoot and resolve complex technical problems leveraging Root Cause Analysis tools

Ability to prioritize and meet deadlines within specified time constraints

Ability to work in a fast-paced environment

Experience maintaining production lines within an allotted budget

Previous experience as a maintenance technician and/or a production technician

Knowledge of TPM

Experience with CMMS programs
We are a 24/7 manufacturing operation. This role may require overtime and the ability to work varied shifts in order to meet the needs of the business.
#LI-JS
MycoWorks offers world class benefits and compensation programs to support the health, well-being and financial empowerment of our employees. Our benefits include:
Medical, Vision and Dental plans at no cost to employees
Equity
Optional insurance coverage for partners and dependents
FSA Accounts
Free Personal Health Advocate
Generous PTO policy
Paid parental leave
Paid holidays beyond the traditional
401(k) program
MycoWorks may contact you via text message regarding your application for this or similar opportunities. You can always text STOP to opt out.