Production Process Engineer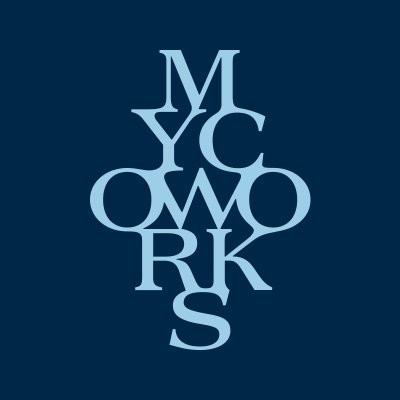 MycoWorks
Product
United States
Posted on Tuesday, December 13, 2022
We're on a journey to Grow the Future of Materials. How? By unlocking the unique properties of mycelium, the root structure of mushrooms. Our patented technology, Fine Mycelium™, unleashes a new class of materials crafted from nature, engineered for performance, and built for a resilient future.We're seeking passionate learners to join us in pioneering a materials revolution and creating an epic place to work. MycoWorks offers competitive equity and benefits programs to support the health, well-being, and financial empowerment of all our employees.We root our relationships with our partners and one another in our core values: Be Mycelial, Cultivate Quality, and Grow the Future, and we're committed to building a diverse team and an inclusive environment where all employees belong. Women, gender-expansive individuals, people of color, individuals with disabilities, veterans, and LGBTQ+ candidates are strongly encouraged to apply.
Job Summary:
MycoWorks is seeking a person to fill the role of Production Process Engineer. This person will be responsible for improving all machinery, processes, and operator capability in MycoWorks' new Reishi™ production facility.
Critical focus areas for the Production Process Engineer will be: eliminating the facility's top losses to root cause; development and maintenance of critical Daily Management Systems; assisting with the implementation of the MycoWay (MycoWorks' novel manufacturing work system); coaching and development of all plant operators via the rollout of standards; improving the quality systems throughout the facility. The Production Process Engineer will be expected to accomplish their work via daily on-the-floor coaching (50-80%).
This role interacts heavily with multiple organizations, including Engineering, Quality, Supply Chain, EHS, and Process Development. The role reports to the Production Line Leader.
This is an on-site role at our manufacturing plant in Union, South Carolina.
Responsibilities:
Identify, prioritize, analyze, and eliminate manufacturing process losses and inefficiencies

Collaborate with experts across multiple functions and disciplines in order to arrive at the best possible solution to any given problem

Become the "process expert" for the assigned area of ownership and be able to give technical and process input for future improvement projects

Create daily action plans to support the Line's Daily Direction Setting (DDS) cycle

Assist the Production Line Leader with the Plan-Do-Check-Act (PDCA) process

Build Operator capability through the development and training of Standard Operating Procedures, Work Instructions, and One-Point Lessons via the Leadership Coaching on the Floor (LCOF) system

Become an Autonomous Maintenance expert and utilize related Daily Management Systems to implement and maintain systematic fixes

Own the delivery and start-up of new machinery and projects within the assigned area of ownership

Assist in the development and rollout of quality-related standards

Support the implementation of the MycoWay by leveraging servant leadership principles

Promote a "Zero Defect" culture within the facility

Helps to drive the company vision in production facility

Serve as the back-up to the Production Line Leader
Qualifications:
BS in Engineering or Business is preferred

1-3 years of experience in Manufacturing working on the production floor and coaching operators

Knowledge of root cause analysis tools and ability to coach others in the organization on their proper execution

Experience working in cross functional teams

Understanding of TPM / Lean methodologies

Ability to execute gap analyses and create focused action plans

Understanding of Autonomous Maintenance (AM) systems, specifically: Defect Handling; Centerline; Clean, Inspect, and Lubrication

Knowledge of statistical process control

Ability to make business decisions quickly while under pressure

Able to effectively give and receive feedback to individuals at all levels of the organization

Ability to operate with incomplete information and implicit instruction

Knowledge and experience working in a cleanroom environment a plus

Experience with starting up new equipment and/or production lines a plus
We are a 24/7 manufacturing operation. This role may require overtime and the ability to work varied shifts in order to meet the needs of the business.
#LI-AC1
MycoWorks offers world class benefits and compensation programs to support the health, well-being and financial empowerment of our employees. Our benefits include:
Medical, Vision and Dental plans at no cost to employees
Equity
Optional insurance coverage for partners and dependents
FSA Accounts
Free Personal Health Advocate
Generous PTO policy
Paid parental leave
Paid holidays beyond the traditional
401(k) program
MycoWorks may contact you via text message regarding your application for this or similar opportunities. You can always text STOP to opt out.