Commercial Operations Manager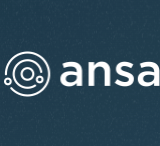 Ansa
Operations
Posted on Tuesday, July 11, 2023
Ansa
is building an innovative payment platform to give merchants more ownership over their customers' payment journey. We help merchants save money on payment fees, identify and engage their most loyal customers, and focus on what's important to them: building delightful customer experiences.
We're looking to grow our founding team with our who will drive our go-to-market efforts as we grow our customer base and refine our value proposition. This role will play a pivotal role in pipeline strategy, iterating our messaging, product marketing, and the product feedback loop.
Based in the SF Bay Area (or willing to relocate). You thrive in collaborative, creative environments working closely in person with a tight knit team.
Agile task prioritization, applying a bias for simplicity and preference for the achievable.
Scrappy and resourceful. You can adapt to fast-paced, constantly shifting environments. You're excited to learn new things, experiment, and grow within this role.
Have excellent communication and interpersonal skills, with the ability to influence and negotiate effectively with internal and external stakeholders across functions.
Have an analytical mindset that relishes getting in the numbers, synthesizing data for insights to optimize sales and growth strategies.
A pragmatic thinker passionate about slick processes, always aiming for simplicity and efficiency. You have a never-not-my-job attitude and love working with others.
Solid understanding of and curiosity for payments technology and economics - payment acquiring, processing, and schemes; mobile, online, and offline payment platforms, models, and flows.
Demonstrated success in building and leading commercial operations and sales functions, driving customer and revenue acquisition and retention programs with contribution across teams - e.g. engineering, risk, legal, finance, business development.
Experience building and implementing successful top-of-funnel strategies and sales processes.
You will be responsible for spearheading our customer acquisition and growth program with the ultimate goal of evolving a robust revenue-generating customer pipeline. You will operate across internal stakeholders to deeply understand our product, its benefits, and play a pivotal role in the product feedback loop.
You'll lay the foundation for customer acquisition, including outbound and inbound sales workflows, CRM infrastructure, use-case specific collateral, marketing/PR performance tracking.
You will work closely with the CEO to refine our customer acquisition strategy, product marketing, and messaging as we expand across verticals. This incudes:
Build upon the existing Ansa pipeline;
Feed the Ansa product feedback loop;
Grow relationships across prospects, industry partners, and potential channels;
Establish metrics to make future success predictable and scalable - e.g. customer acquisition velocity, time-to-value, refine prospect stages;
Foundation on which to expand commercial functions at Ansa;
Partner with design on commercial collateral and product marketing.
What success in this role looks like
Expert level comprehension of the current Ansa product offering to the B2B2C payments space.
Equal comprehension of where the Ansa product and engineering team aim to go, and why.
An appreciation for the challenges faced by the business and technical teams thus far, and what advantages working through these gives Ansa at it competes in the market.
We're taking an intentional approach to how we grow the team. You'll be an integral part not just of building the product but also the team ethos. Here's what matters to us:
We ask "why" and aren't afraid to challenge norms
We're not afraid to ask for others' perspectives or help – ownership doesn't mean making decisions in a silo
We take work seriously, but not ourselves
Mistakes should be constructive, we learn from setbacks
We're coffee people, dog people, and people people
We have a physical office space in the
Mission -
we aim to work mostly in person but are flexible with hybrid work. We care deeply about making the office a fun and safe space to collaborate as a team and grow our team culture and identity.
Half the fun of this stage of building is the camaraderie, standing around a whiteboard, and codifying the culture together. We're close to a lot of great food options and love trying new places as a team (
Flour + water
,
bon nene
,
tartine
, etc.)
We offer competitive salary and
founding team equity
.
Beyond this, we provide the following benefits:
Stellar health, dental, vision insurance coverage, including fertility benefits & One Medical
Unlimited PTO with a minimum + observed local holidays
Equipment to help you work from home & get to the office
Commuter benefits, these can be used up front towards an eBike or scooter ​
New equipment: laptop, monitor, and other tools to help you on days when you WFH ​
4+ years at Adyen across Account Management and Product roles
MSc @ LSE, BA @ Tufts University.
3 years at Impira - Fullstack Software Engineer and Security and Privacy Officer
Focused on Cybersecurity, Server-side product engineering, Database management, and Cloud Infrastructure
BS CompSci & BSE MechE @Duke
I like cooking (a bit of baking), hiking around the bay, biking/scooting, video games, and adamantly believe that pineapple
does
in fact belong on pizza
Focused on backend and cloud infra
BA CS @ UC Berkeley, MCS @ UIUC
ex-engineering manager at Splunk and ex-swe at JackTrip
My day = full time dad + full time Ansa + some gym
Hank Lee
, Software Engineer